The different types of linear electric actuators manufactured by Phoenix Mecano
Lifting columns
Lifting columns consist of extruding profiles with guides to provide stable vertical movement and can take cantilever loads as well. A motor unit concealed within the column controls the devices. Lifting columns integrate linear drive and guidance systems to deliver enhanced mechanical stability in partial and fully extended positions.
Lifting columns manufactured by Phoenix Mecano are advanced electrical devices that convert rotational motion to linear pull/push motion. The lifting columns are designed to make height adjustments of modern office desks and other workstations efficient.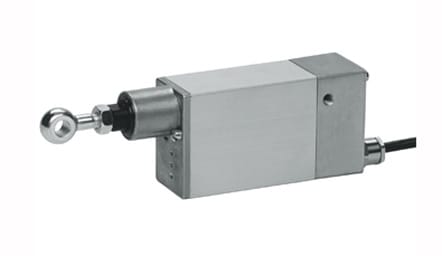 Electric cylinder
Electric cylinders are often used in simple motion control systems where limit switches placed at each end of travel comprise the simplest type of control. They come in a variety of load and speed ratings, lengths, motor types, and load attachments. Their modular design lets makes them suitable for a wide range of machines. Electric cylinders are easy to install, offer high accuracy and long service life, and work effectively in complex control systems. Fast, powerful, and reliable electric cylinders which can be operated through PLC act as a plug and play component for your machine's optimal performance.
Linear Units
Linear units are used in almost every single area of automation and machine engineering. From simple adjustments that may be seldom required, right up to highly complex, highly precise and highly dynamic multi-axis systems.
Screw Type
Screw type linear actuators generate motion through a turning screw. Types of screws include a ball screw, motor-driven, or lead screw.
Ball screws are a combination of lead screw and ball nut that enable the balls in the nut to move when the actuator is in motion. The motion of the nut around the screw is assisted by the ball bearings support the motion of the nut around the screw. Thus reducing friction, distributing the load, and increasing the lifetime predictability over a lead screw design. Lead screw actuators consist of a threaded nut which moves with respect to the screw. This generates motion for the element which is not fixed. This technology is simple, cost effective and widely used. The most common guide system for screw driven actuators is the profiled rail. Sometimes they are also guided by plain bearings.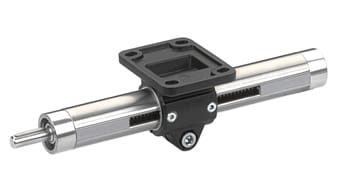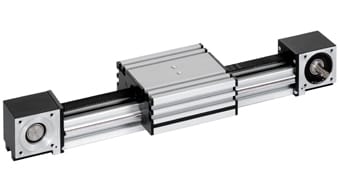 Belt Type
Belt is the link that connects the motor to actuator in belt drives. They have low noise and complexity. A variety of guide mechanisms like with plain bearings, cam-roller guides, and recirculating bearings (riding on a profiled rail or round shaft) can be used in timing belt actuators. Timing belt systems are often housed in an aluminum extrusion or in an open configuration without protective housing because their strengths are high speeds and long strokes.
Rack-and-pinion driven actuators
Rack and pinion drives are often the best choice for applications having extremely long lengths and robustness against contamination. Metal wheels are preferred when contamination is a significant concern while joined profiled rails are used sometimes for extremely long lengths. Their ability to drive multiple carriages independently is a unique feature of rack and pinion type.
Every task is different. And every task requires a technically accomplished, cost-effective solution. Phoenix Mecano India Pvt. Ltd. has a wide range of RK linear units which offers ideal solution for your special application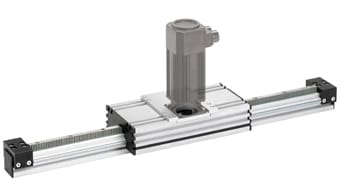 The growing popularity of electromechanical actuators
At present, the industry trends in the manufacturing sector suggest that electromechanical actuators are becoming more popular. Although there are a few applications that are well
suited for hydraulic and pneumatic actuators, the advantages of electric linear actuators cannot be ignored. As one of the leading actuator manufacturer in India, our efforts strongly focus on developing electromechanical actuators that are well- suited for applications in different industrial sectors. Here are a few benefits of electromechanical actuator
1. Precision
Electromechanical actuators offer the best precision-control positioning.
2. Control
One of the main benefits of electromechanical actuators is the fact that they offer complete control of the different motion profiles. Moreover, the encoders can control the position, torque, force, and velocity.
3. IoT applications
As electromechanical actuators can be reprogrammed within no time and also provide immediate feedback for maintenance, they are a perfect fit for IoT applications
4. Eco-Friendly
As there is no leakage of fluids in electromechanical actuators, it does not cause an environmental hazard. Besides, electromechanical actuators are energy-efficient as power is used only when they are in motion. Phoenix Mecano is at the forefront when it comes to the development and production of electric linear actuators. We provide customized system solutions and system configurations depending on the requirement of our clients.